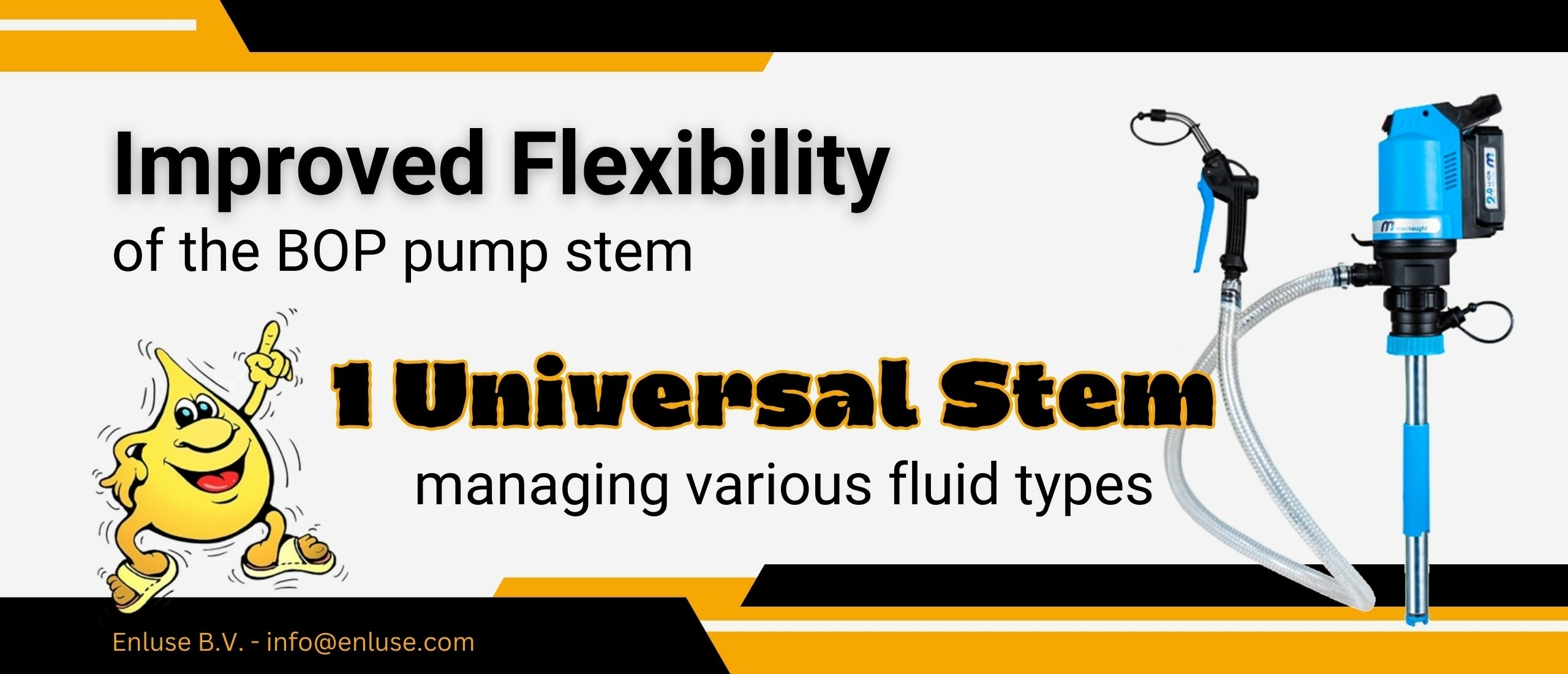 Oil Equipment
Improved flexibility of the BOP pump stem
Introducing the newly enhanced BOP Pump Stem, a ground-breaking innovation that allows a single stem to handle multiple fluid types with ease. Our reimagined Pump Stem eliminates the need for fluid-specific stems, offering a versatile solution for various applications. 

Key features Pump Stem
1.    Single Stem, Multiple Fluid Compatibility:

The Pump Stem has been transformed to handle a wide range of fluid types, including:
Engine oil
Gear oil
Hydraulic oil (oils up to SAE140 viscosity)
Automatic transmission fluid (ATF)
Engine coolant


2.    Versatility and Convenience:
With the enhanced Pump Stem, you no longer need separate stems for different fluids. This eliminates the hassle of switching between stems and simplifies maintenance and operations. Whether you're dealing with engine oil, gear oil, hydraulic oil, ATF, or engine coolant, our universal Pump Stem can handle it all.


3.    Enhanced Performance:
The reimagined Pump Stem has been designed and tested to ensure optimal performance across multiple fluid types. It maintains the required viscosity and flow characteristics for each fluid, allowing for efficient and reliable operation in a variety of applications.


4.    Cost Savings:
By eliminating the need for fluid-specific stems, our Universal Pump Stem offers cost savings in terms of equipment procurement, inventory management, and maintenance. You can streamline your operations and reduce the overall costs associated with maintaining multiple stems.


5.    Easy Integration:
Our enhanced Pump Stem is designed to seamlessly integrate into existing setups and equipment. Whether you're retrofitting or starting fresh, the Universal Pump Stem can be easily incorporated into your system, ensuring a smooth transition and compatibility with your current infrastructure.
Range Transition
The Starter Kit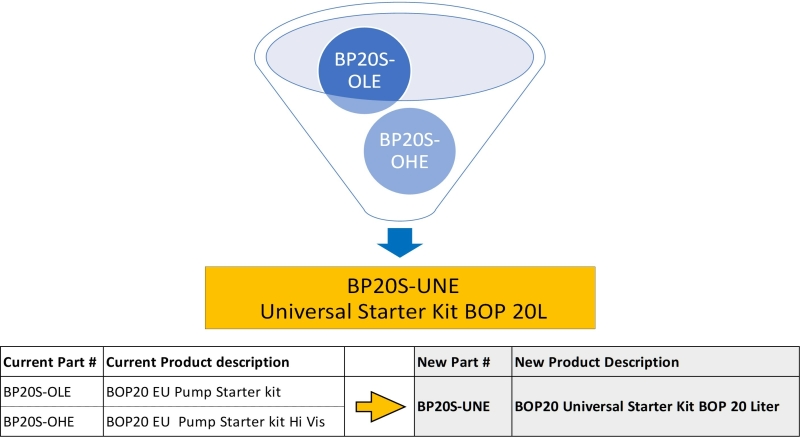 The Universal Starter Kit consists of the following components: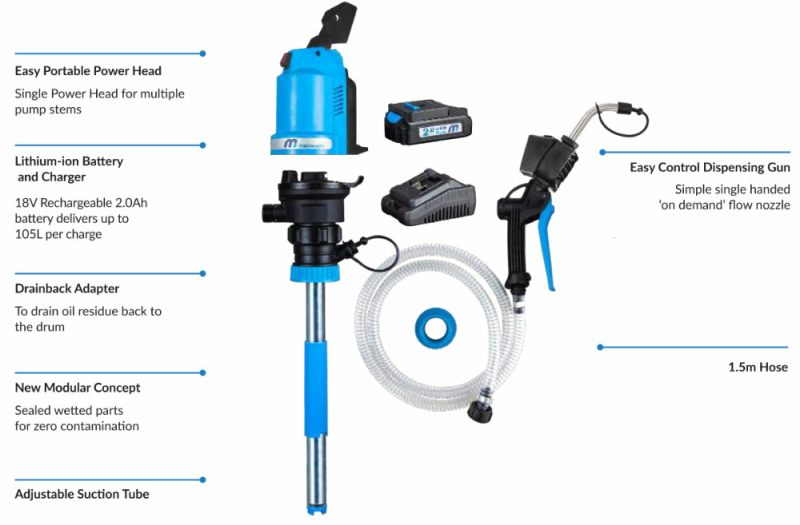 BOP 20 Litre Starter Kit
The Stem Kit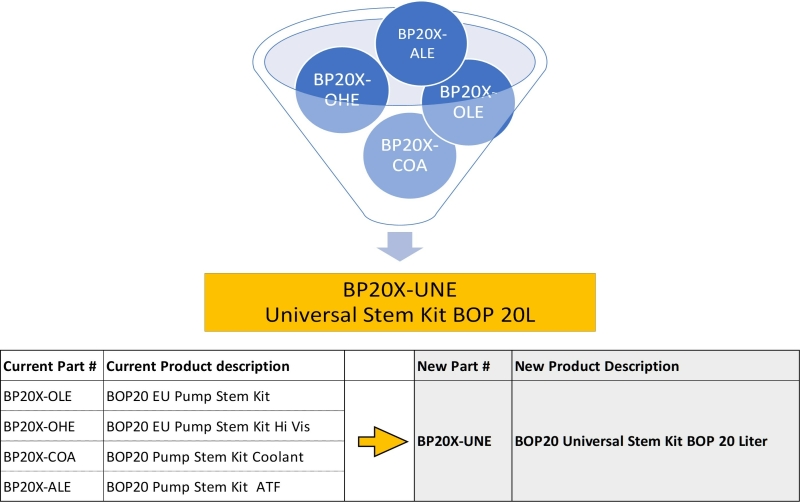 The Universal Stem Kit consists of the following components: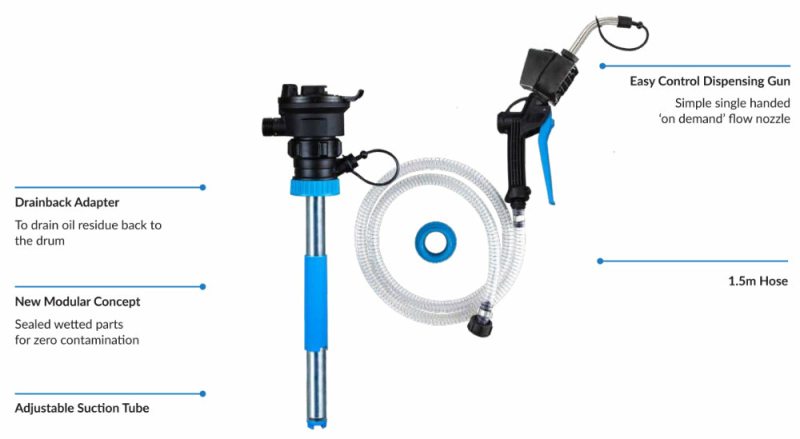 BOP 20 litre Stem Kit
Note:
The Universal kits are available for 20 Litre and 60 Litre drums
New Packaging design across the BOP range
Introducing the sleek and modern packaging design of the BOP range! Our new packaging reflects the cutting-edge technology and reliability that our products offer. With a clean and professional look, the BOP Starter Kit and Stem Kit Range come neatly organized and securely packaged, ensuring hassle-free deployment and transportation.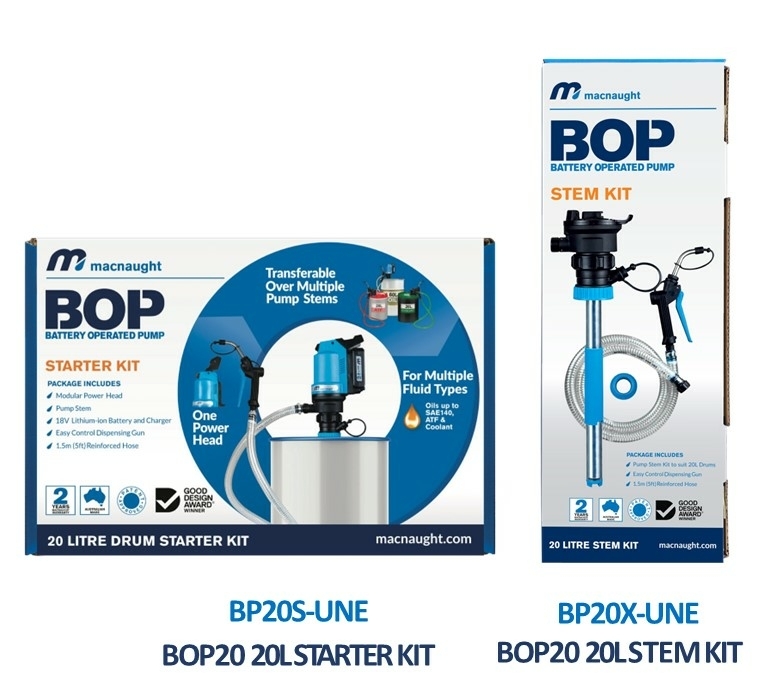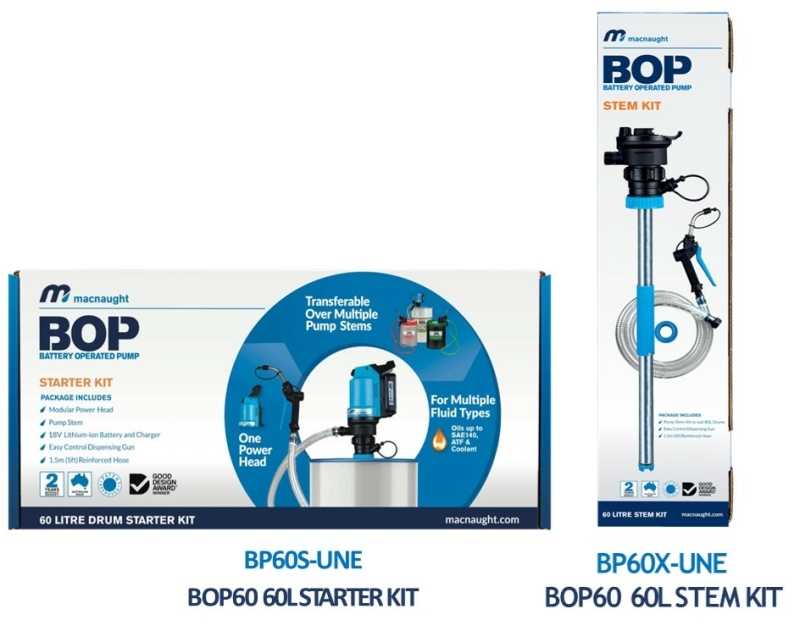 Ready to revolutionize your workshop experience? Push the button below to discover everything about the new and improved BOP, featuring an innovative Pump Stem that enhances flexibility and efficiency like never before. Say goodbye to manual pumps and hello to a versatile, rechargeable 18-volt battery-operated oil pump that's designed to make your work easier and reduce fatigue. Don't miss out on this game-changing solution!
Explore our BOP Starter Kit and Stem Kit Range
.