The Air Sentry® Desiccant Breather line sets the standard for contamination control. These breathers have state-of-the-art features that reduce particulate and moisture contamination, keeping your equipment and fluids lasting longer.
The innovative breather line integrates check valve technology in a desiccant breather and offers replacement cartridges, to significantly reduce maintenance costs. The clear view 360 degree design makes it easy to inspect the saturation of the colour-changing silica gel from a distance. The inert silica gel turns from gold to dark green to visually indicate the adsorption of moisture and confirm the breather is getting the job done.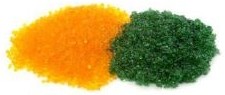 Below we'll discuss Air Sentry's wide range of desiccant breather sizes and features, applicable for almost any application. The line is designed to meet your specific application and duration specification.