The OILSAFE® 55 Gallon Drum Work Station is designed to store and dispense machinery lubricating oils and other non-volatile fluids up to ISO 680. The storage of fluids with a flashpoint below 150°F (65.5°C) is strictly prohibited. This unit delivers best practice contamination control for 55 gallon drums.
The 55 gallon drum work station features:
a stainless steel dispensing console and drop pan,
dedicated suction hose,
a pump/filter providing 2-way filtration (filters while dispensing and circulate (kidney loop)
a pressurised dispensing tap.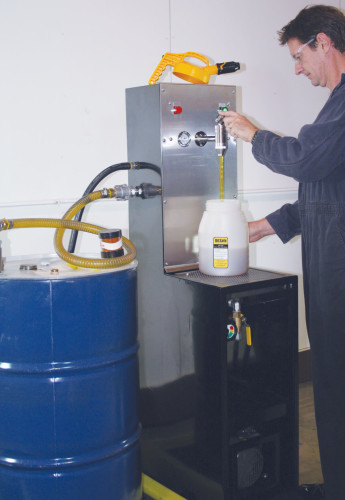 The 55 gallon work station in use